Right on schedule, Saharan dust started to make its presence known in the sky across the Gulf Coast states on Thursday morning. One of the first spots where it was observed was in southern Louisiana.
And yes, just in case you were wondering, our NASA astronauts are still capturing cool photos of the dust plume from above in the International Space Station! Thanks, Bob Behnken!
By tonight, forecast models continue to suggest that the dust will overspread much of the southeastern US sky. The map from World Winds shows that the dust plume is expected to be present from Texas to Florida, and potentially as far inland as the Carolinas, north Georgia, Tennessee, and Arkansas. It will be this region, where enough dust is present to enhance the sunset colors!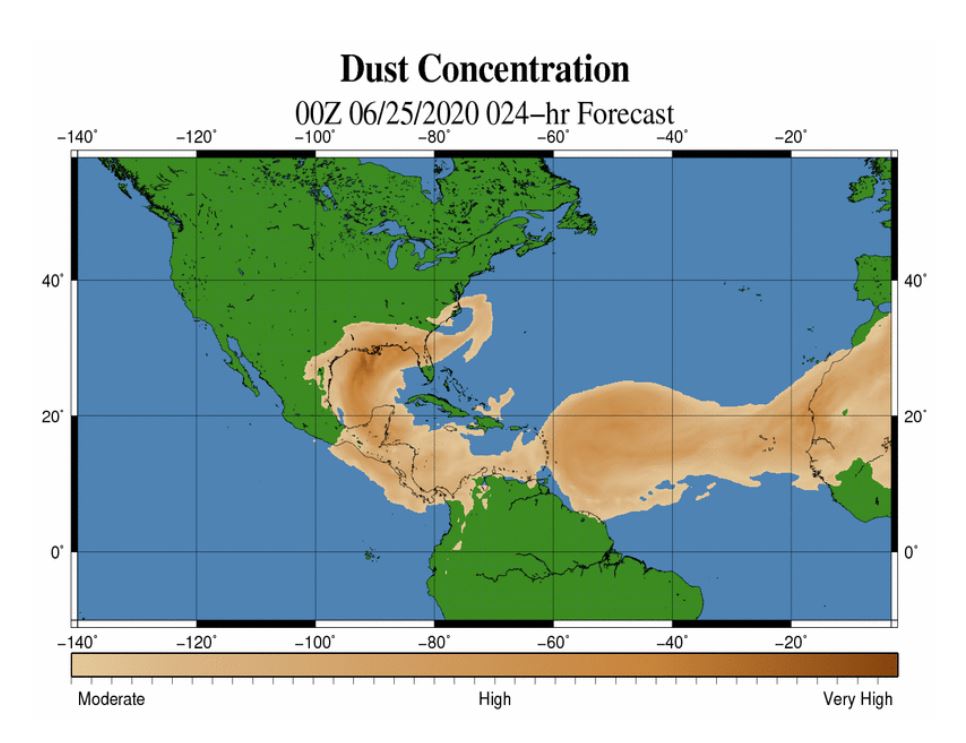 Our official SunsetWX sunset forecast for Thursday evening is very reflective of the dust projections. Our model is printing out some deep reds and oranges from Louisiana, through Mississippi, Alabama, southern Georgia, and over into parts of Florida.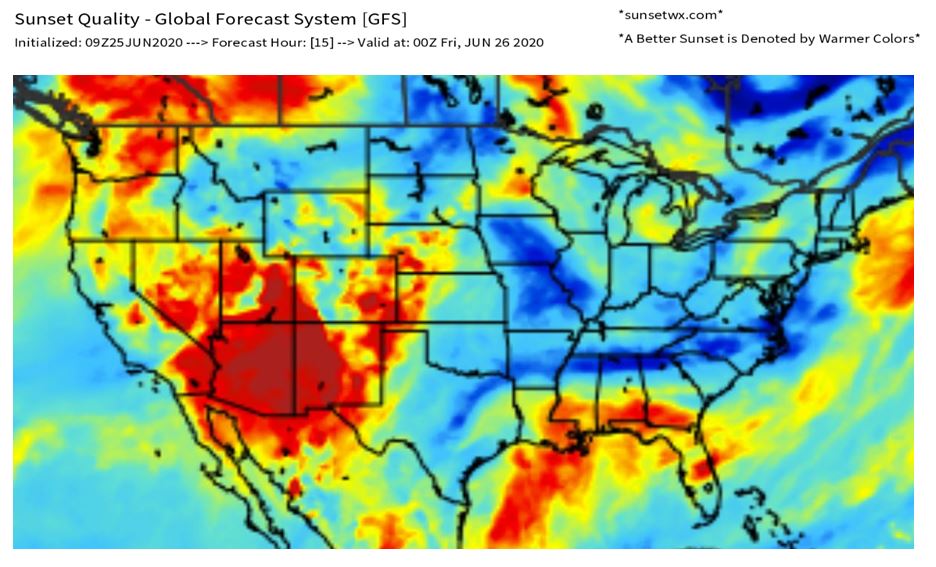 Just some gentle reminders:
Too much dust in the sky will subdue and drown out any sunset color
Air quality will likely be reduced in the dust zone, and sensitive groups may want to limit time outdoors.
You may want to avoid getting the car washed for a few days until after this current dust plume dissipates.