Winter can often dazzle us with some of the year's best sunrises and sunsets. As the days grow colder, the colors can often grow warmer.
The best chance to see vivid displays of color is in advance of approaching storms as clouds begin to increase. That is exactly what happened on Thursday morning across the eastern United States. Here is a sneak peak at some of our favorites that were posted by our fans to our social media pages.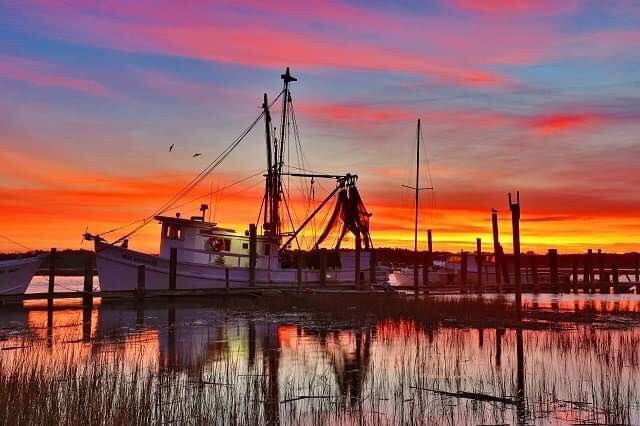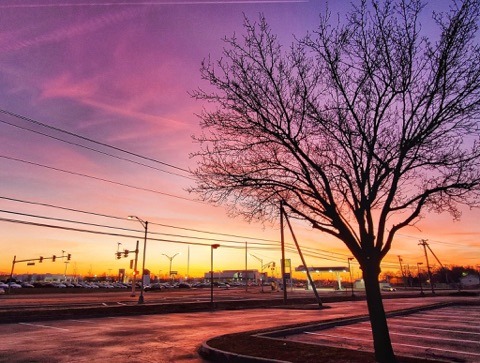 And then, of course, there is this fiery sky over Penn State and Beaver Stadium – the birthplace of SunsetWx. This view courtesy of the WeatherSTEM camera atop Jeffrey Field (@PSUFootballWx on Twitter).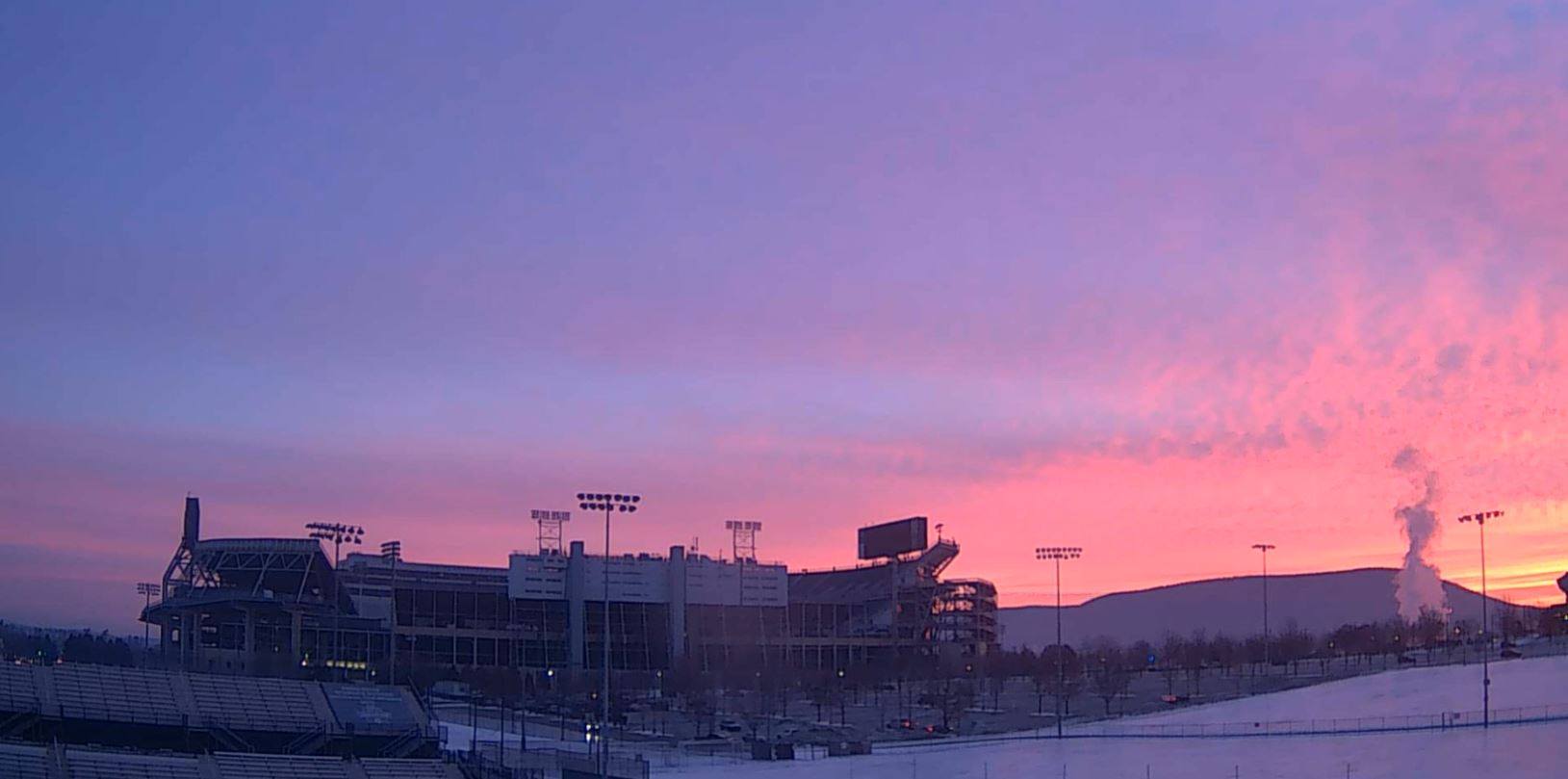 However, big, slow-moving storms will eventually mean too many clouds are running around.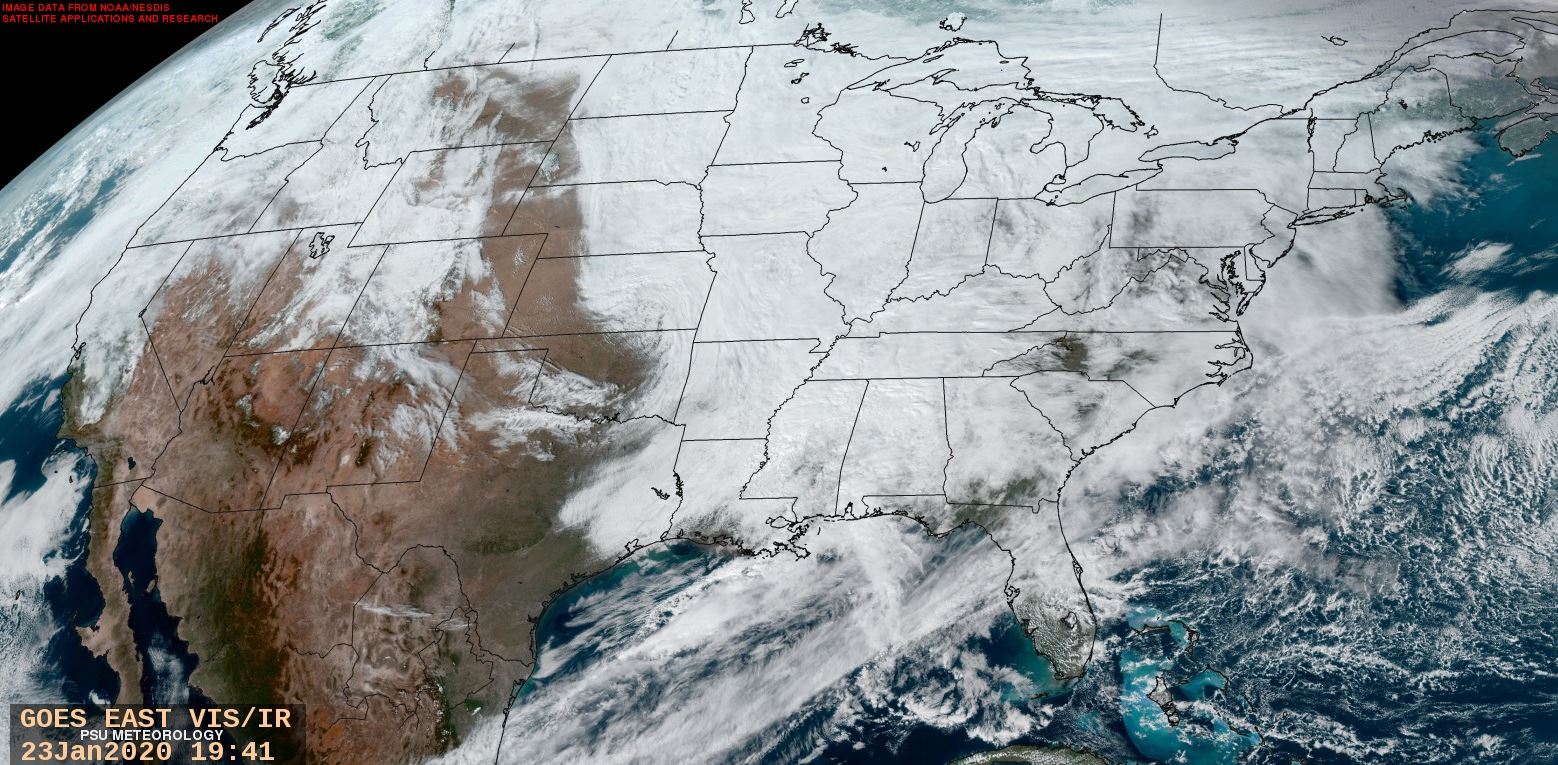 The satellite image late on Thursday January 23 revealed that a big storm in the middle of the US was still swirling, producing plenty of thick clouds which eventually made it all the way to the New England coast. West coast storminess is also evident, clouding up much of the western US. What does this mean for Friday? A whole lot of blue on our sunrise forecast map…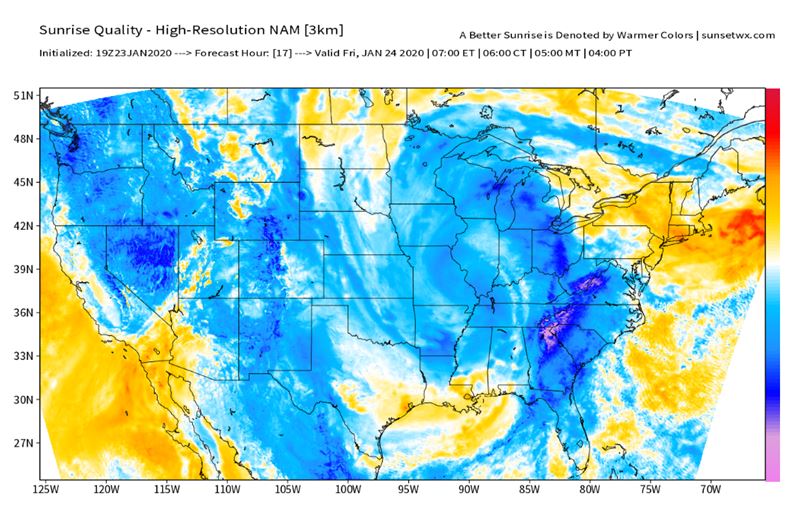 Outside of some breaks in the clouds in New England, and clear spots in the Dakotas and Four Corners, Friday's sunrise looks to be limited in color for a vast majority of the US.