The 'Mile High' city has been experiencing a very dry start to 2020. In fact, Denver has not seen any measurable precipitation or snowfall so far during the month of January – something that is extremely rare! In the period of record, Denver has never gone an entire month of January without measurable precipitation.
A storm system on Monday threatened this dry streak, as a disturbance began moving out of the Rocky Mountains and into the High Plains. However… this storm also set the stage for a stunning start to the new work week. The combo of clouds in the western sky, and just enough sunshine in the eastern sky was just enough to dazzle people in and around Denver Monday morning.

The first photo we are sharing comes from downtown Denver and is taken by "TheDenverPhotographer". Whether you are from Denver or not, this is a terrific account to follow on Instagram for daily photos of the Mile High sky!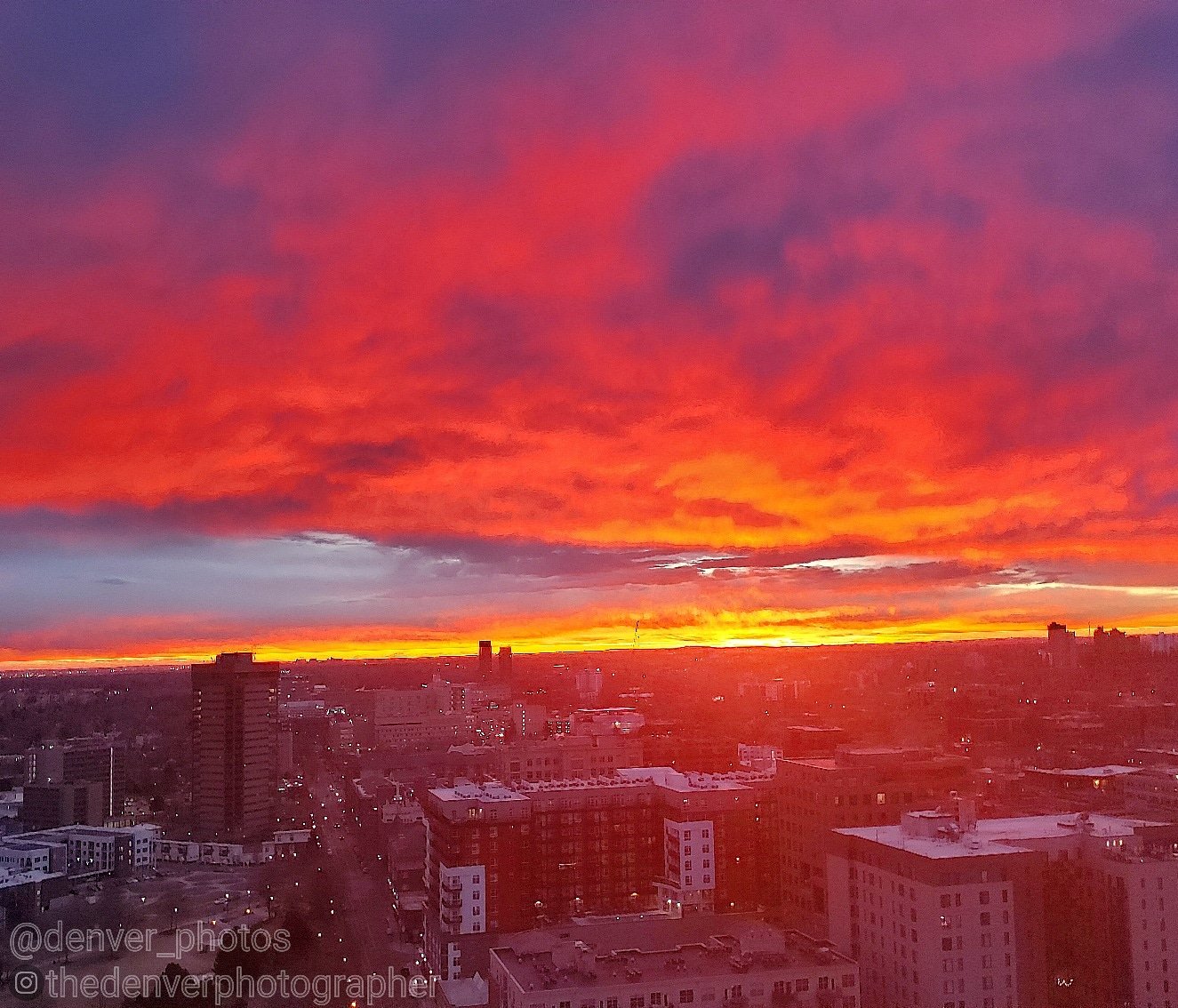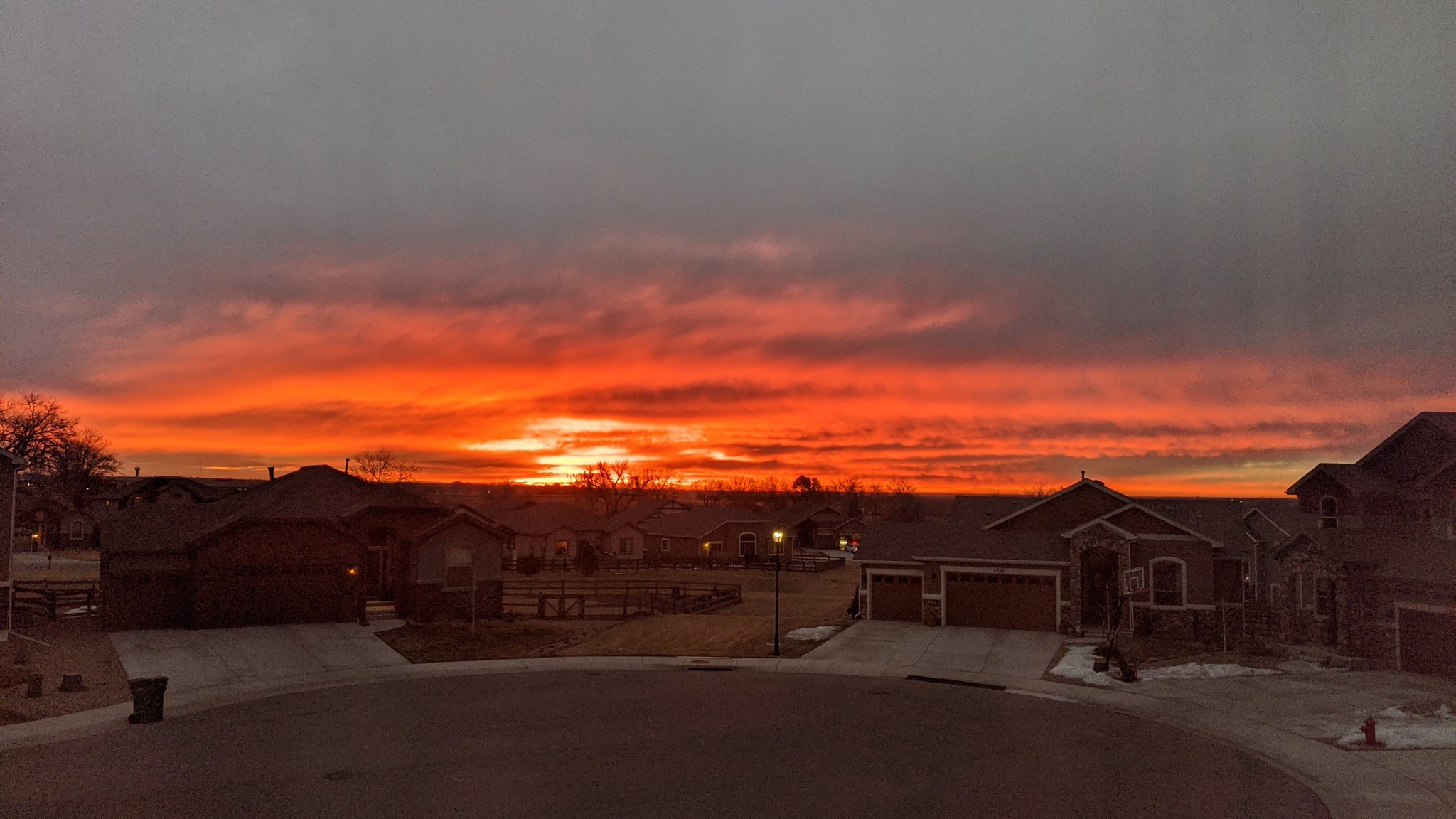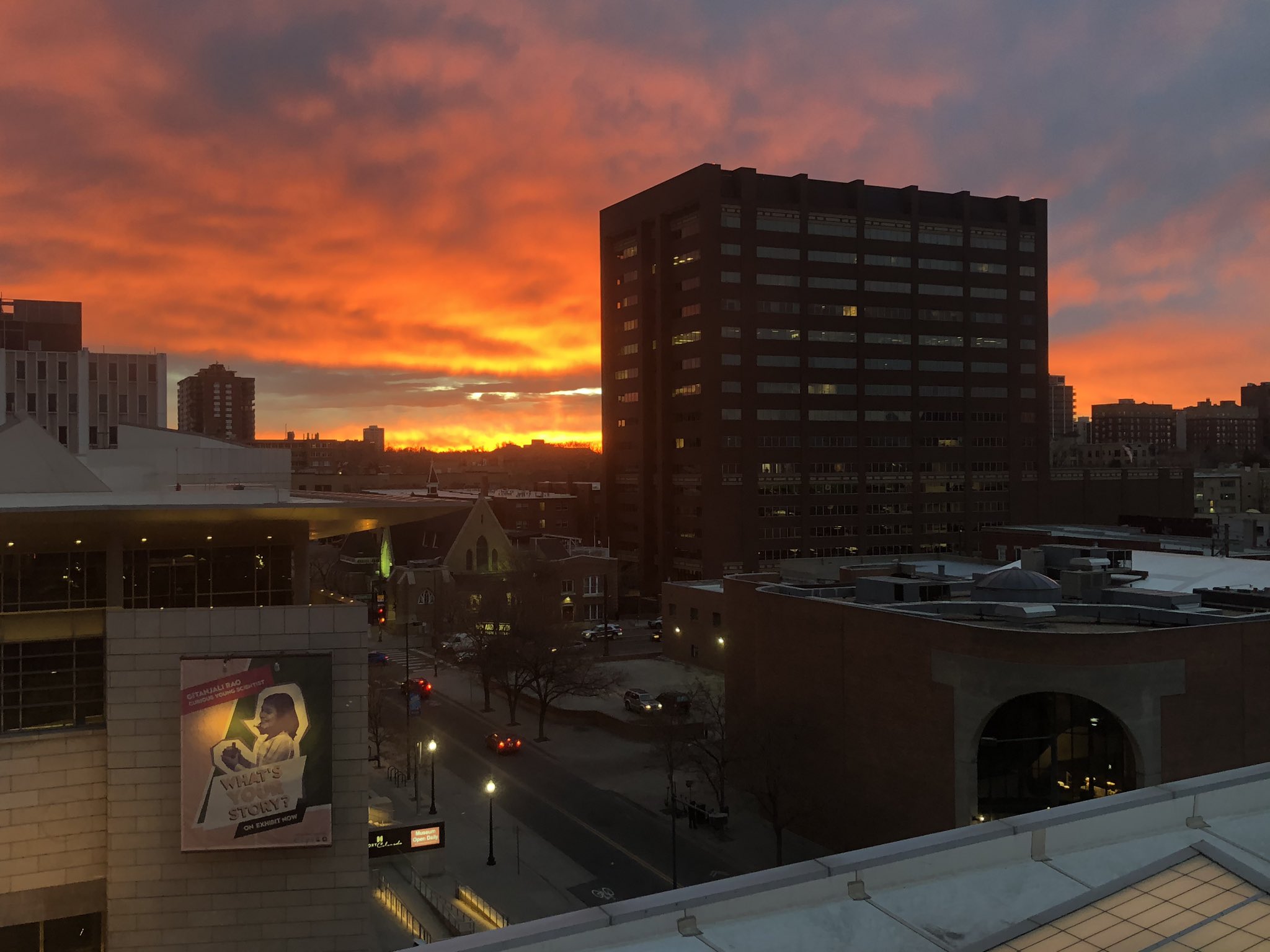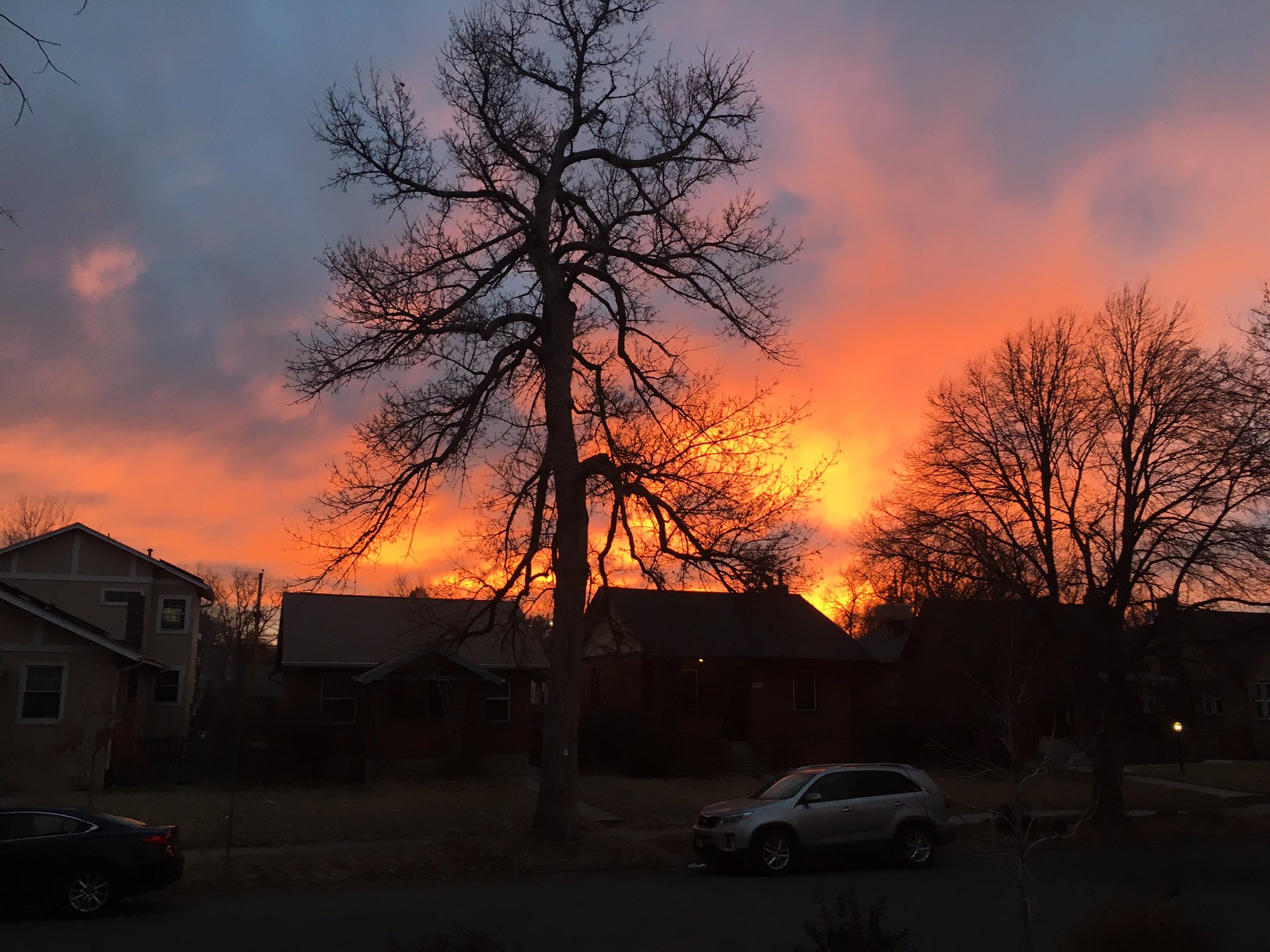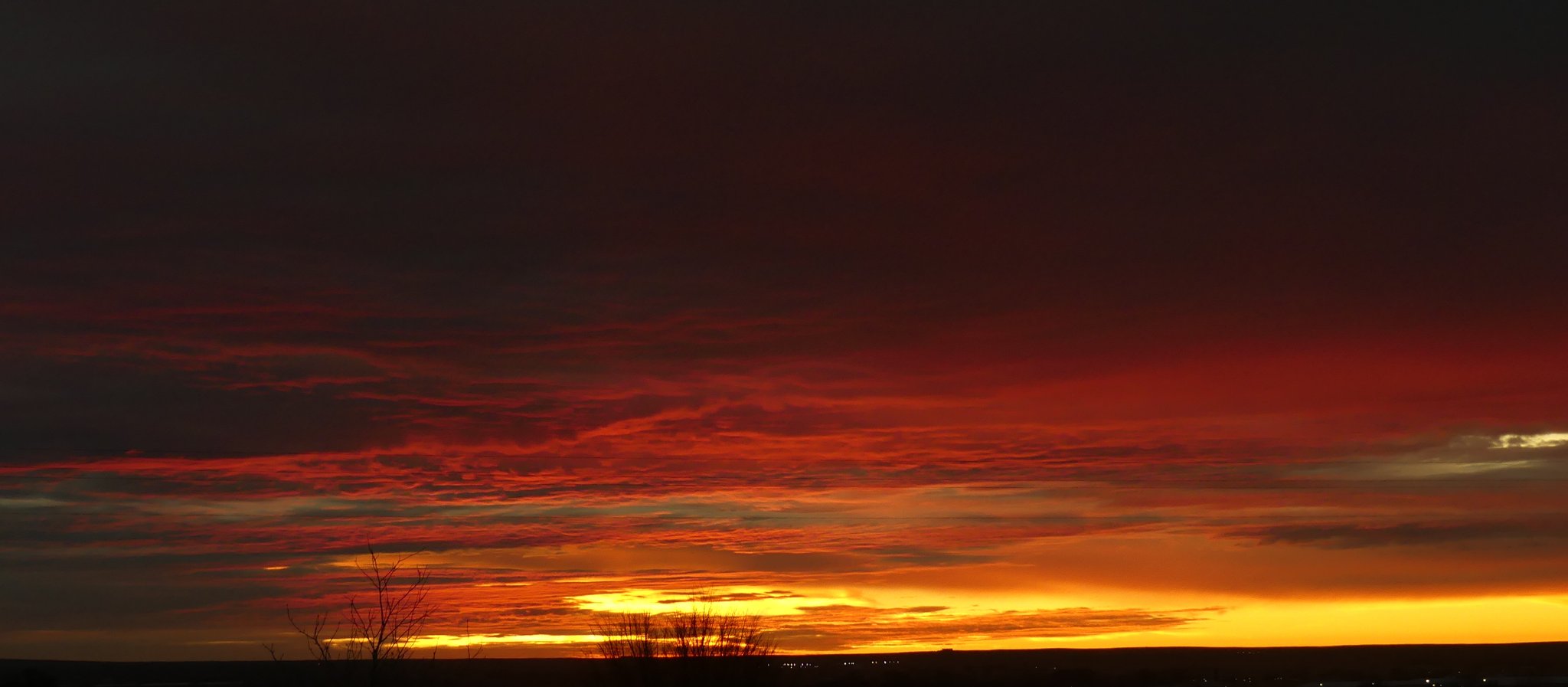 And finally, perhaps my favorite shot of the morning comes from a suburb of Denver, but still within the metro area. This incredible photo was taken by Jenn Cornelison (@jenndenver on Twitter) in Littleton, Colorado along highway C470.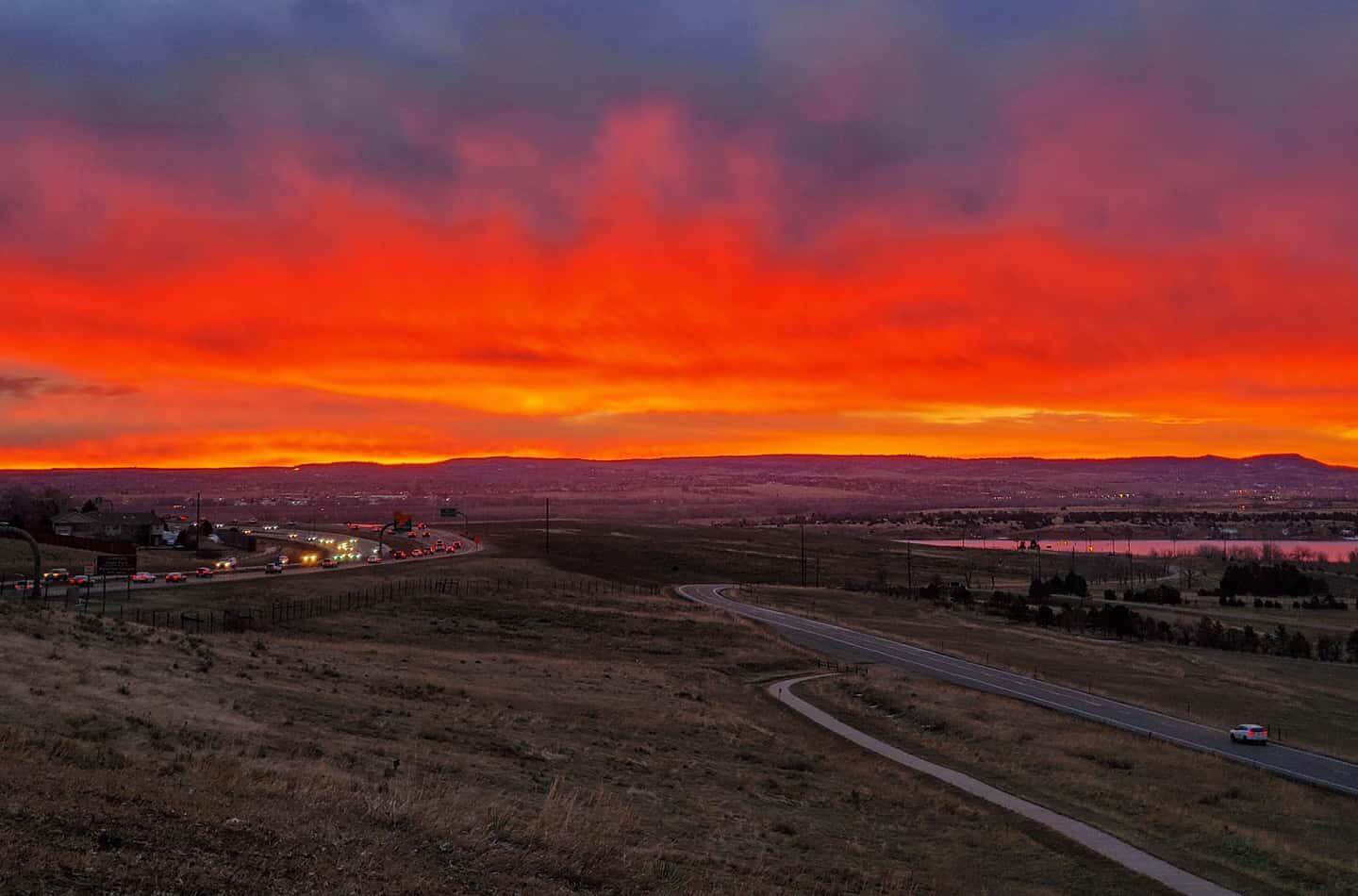 The window for this wild sky was narrow, but it panned out for a stellar sunrise. At 7am, the visible satellite image showed a lot of clouds gathering over the Rockies as the storm moved eastward. There were breaks in these clouds just off of the mountains and into the eastern Plains of Colorado to allow the sun to shine through.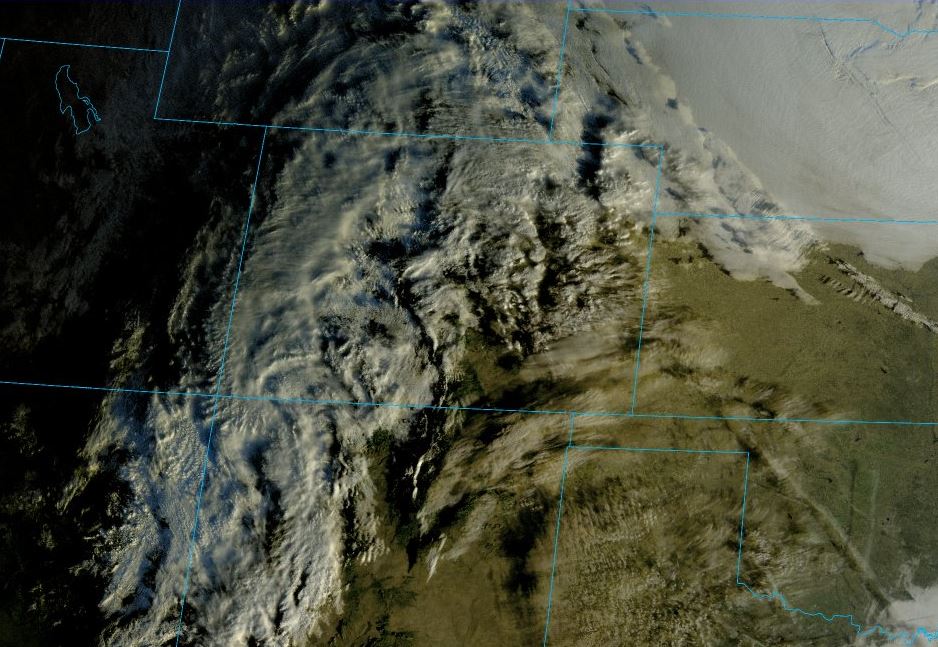 Just 2 hours later, around 9am, the visible satellite image shows that clouds completely took over, and it became a very dreary late morning over Colorado.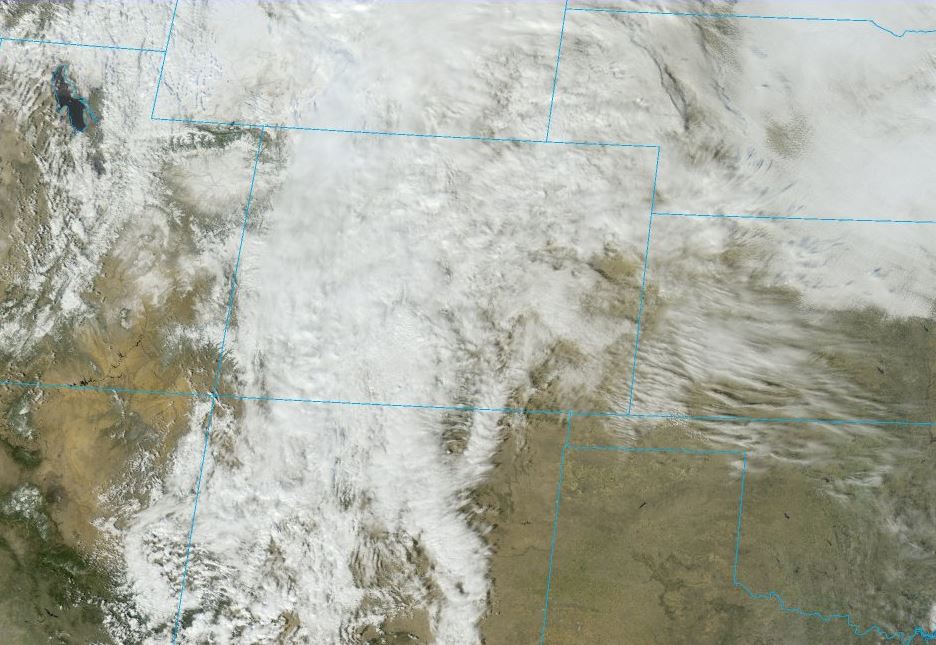 It came down to a matter of timing and meteorological luck, but needless to say, this magnificent Monday start was well predicted by our sunrise forecast!